ONE AND TWO-DIMENSIONAL NANOSTRUCTURAL ARRAY FABRICATION
USING INTENSITY-MODULATED ATOM OPTICS TECHNIQUES

Optical arrangement of an intensity-modulated atom optics for nanostructural array fabrication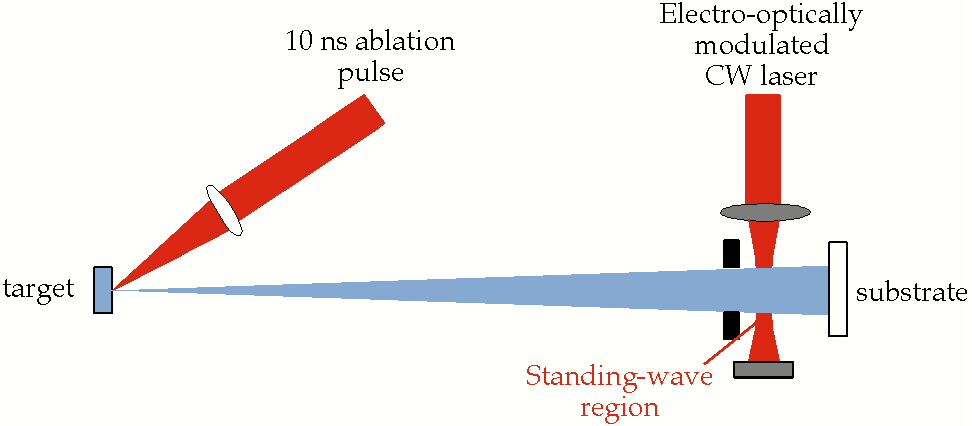 Calculated 1-D and 2-D nano-structural arrays produced by intensity-modulated atom optics
<![if !vml]>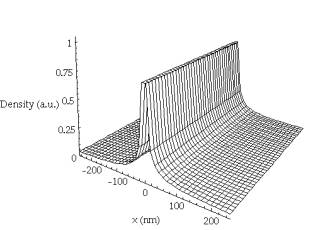 <![endif]><![if !vml]>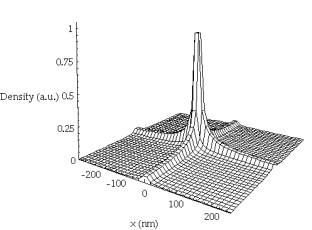 <![endif]>
<![if !supportEmptyParas]> <![endif]>
"Fabrication of nanostructural arrays by channeling a pulsed atomic beam through an intensity-modulated optical standing wave with a time-varying atom focal length (PDF)," Opt. Commun. 207, 209 (2002).
"Fabrication of 1-D and 2-D nano-structural arrays by channeling pulsed atomic beams through a pulsed-laser standing wave under completely off-resonant condition (PDF)," Appl. Phys. Lett. 74, 525 (1999).
"Formation of adatom density gratings on a substrate by channeling an atomic beam through a pulsed-Laser standing wave under a completely off-resonance condition(PDF)," Opt. Lett. 22, 1890 (1997).